Interfuse Treatment Cream Eye
Interfuse Treatment Cream Eye
ر.ق 445
A powerful, award-winning eye cream to recharge the eye area.Patented technology delivers ingredients more efficiently to maximize nourishing benefits.A targeted peptide is designed to smooth the appearance of crow's feet almost immediately.Improves the look of under-eye puffiness through a blend of caffeine and a highly specialized yeast derivative.Diminishes dryness and locks in moisture with a synergistic blend of humectants.Provides antioxidant and skin brightening benefits.
Compare
Related Products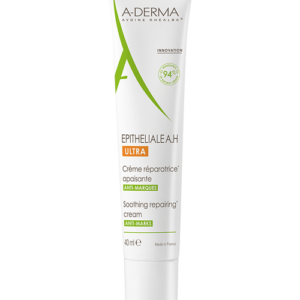 "It is used on all weakened skin following superficial dermatological procedures and superficial epidermal conditions that can leave cutaneous marks.
Its formula with 94% ingredients of natural origin has a triple action:
– promotes rapid and esthetic skin repair*,
– helps reduce the appearance of cutaneous marks,
– soothes instantly and long-lastingly the unpleasant skin sensations.
Its non-sticky texture has the perfect glide on feel for pleasant application. Post-peeling, post-laser** and on re-epidermized tattooed skin tested
*Promotes epidermal repair
**Superficial dermatological acts
Formula with 94% ingredients of natural origin."