Sobio Etic Ultra Rich Body Lotion 200ml
Sobio Etic Ultra Rich Body Lotion 200ml
ر.ق 55
This ULTRA RICH Body Lotion is formulated with Organic Shea butter and phospholipids to nourish dry to very dry skin.0% SILICONES – PARABENS
0% MINERAL OIL
0% COLORANTS – ARTIFICIAL FRAGRANCE
It relieves dryness to restore smoother and softer skin.
Out of stock
Compare
Related Products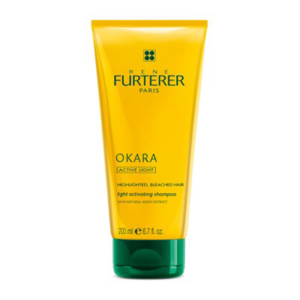 Okara Active Light light activating shampoo enhances color, body and shine to brighten highlighted and bleached hair. Enriched in natural-origin honey extract, it nourishes damaged hair and adds subtle shimmer. Natural Okara extract, rich in amino acids similar to those in keratin, revitalizes the hair, making it soft, manageable and shiny. Results: radiant-looking highlights, hair regains incomparable luminosity.
• 100% natural-origin active ingredients
• Silicone-free