Sobio Shiny Hair Shampoo 250ml
Sobio Shiny Hair Shampoo 250ml
ر.ق 57
Dry to normal hair For shiny hair, this shampoo with ARGAN OIL & OLEIC ACID will nourish normal to dry hair, even the dullest.
Compare
Related Products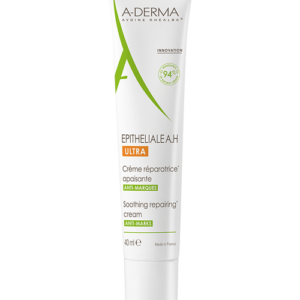 "It is used on all weakened skin following superficial dermatological procedures and superficial epidermal conditions that can leave cutaneous marks.
Its formula with 94% ingredients of natural origin has a triple action:
– promotes rapid and esthetic skin repair*,
– helps reduce the appearance of cutaneous marks,
– soothes instantly and long-lastingly the unpleasant skin sensations.
Its non-sticky texture has the perfect glide on feel for pleasant application. Post-peeling, post-laser** and on re-epidermized tattooed skin tested
*Promotes epidermal repair
**Superficial dermatological acts
Formula with 94% ingredients of natural origin."